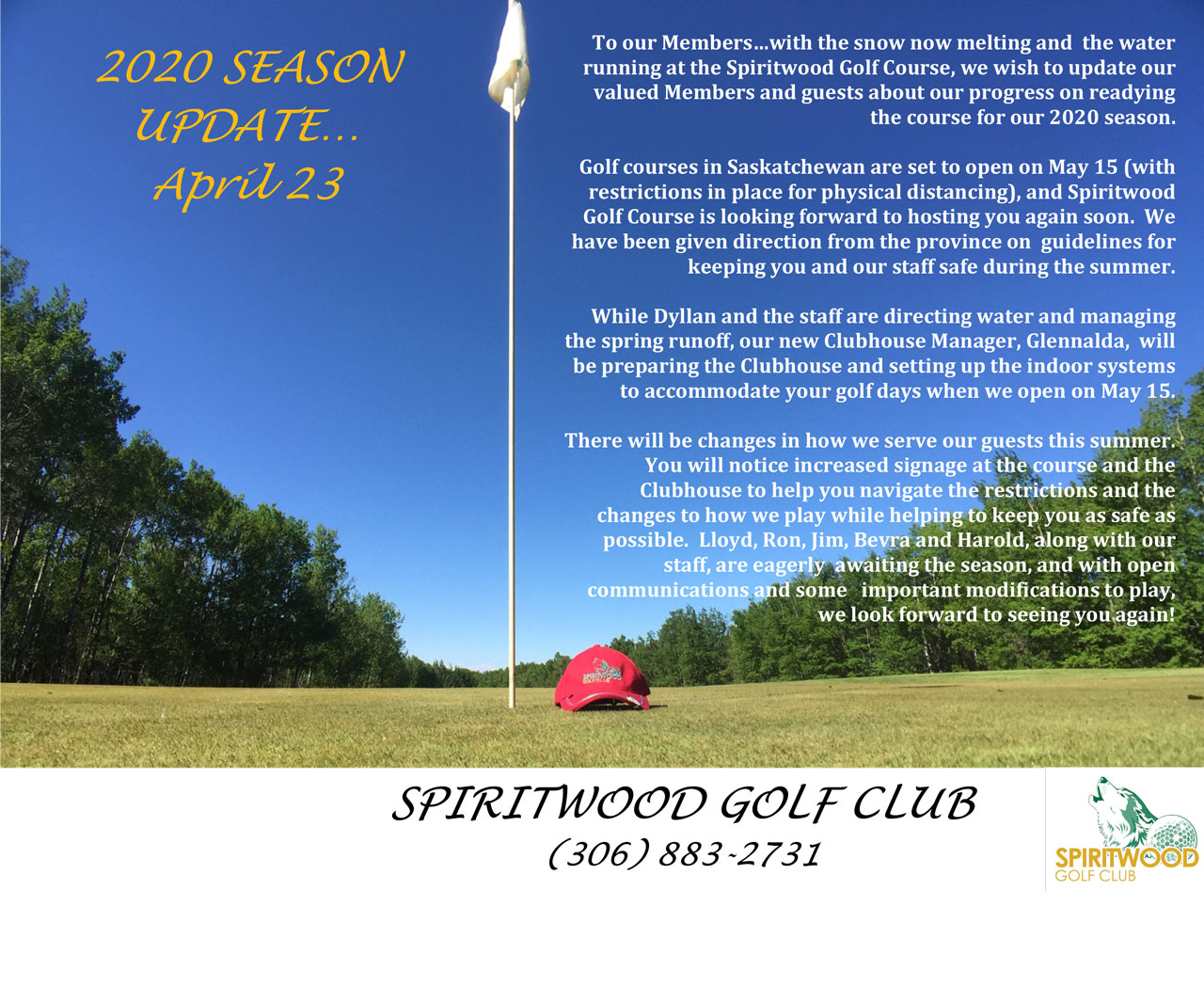 ---
Seasonal RV Sites
For the 2020 season, Spiritwood Golf Course is offering the exclusive opportunity to spend your summers on the lush grounds of one of Saskatchewan's favourite 18-hole courses. Well known for it's green, well-established and challenging layout, Spiritwood Golf Course has added 21 seasonal RV sites.
All sites will have power, water and septic. Your site can be customized and will be spacious enough to offer privacy, yet afford a sense of belonging to the unique community of avid golfers. RVs can be left on site all year, allowing your commute to be traveled by car and reduce the amount of towing on your truck. Renewal each year by October 1 will ensure your site remains yours for as long as you want it. You will also enjoy first selection when other sites become available, should you wish to occupy a different site in the next year. For more information including rates, please visit our Seasonal RV page.
---
Tournaments
Spiritwood Golf Club schedules many private and open tournaments throughout the season, so be sure to check out "Host Your Event" for more information and a complete calendar of events. We also have a weekly Men's Night and Ladies' Night, Couples nights and Seniors (Wednesday afternoon) where you will enjoy specials on rates, carts and refreshments. Register in advance for the Rib Nights and Steak Nights – very popular and plenty of fun with customized rules and the chance of taking home prizes from our sponsors!
The 2020 season will see the continuation of our annual "Spirit of the North" match play invitational tournament, and we have another new signature event being planned that we are excited about. Check often for the many tournaments all season – the most we have ever had – you will not want to miss your chance for competitive golfing, fun atmosphere and prizes. Again this season we are offering a Kids Club, packed with lessons and a fun Friday evening activity for our up and coming golfers.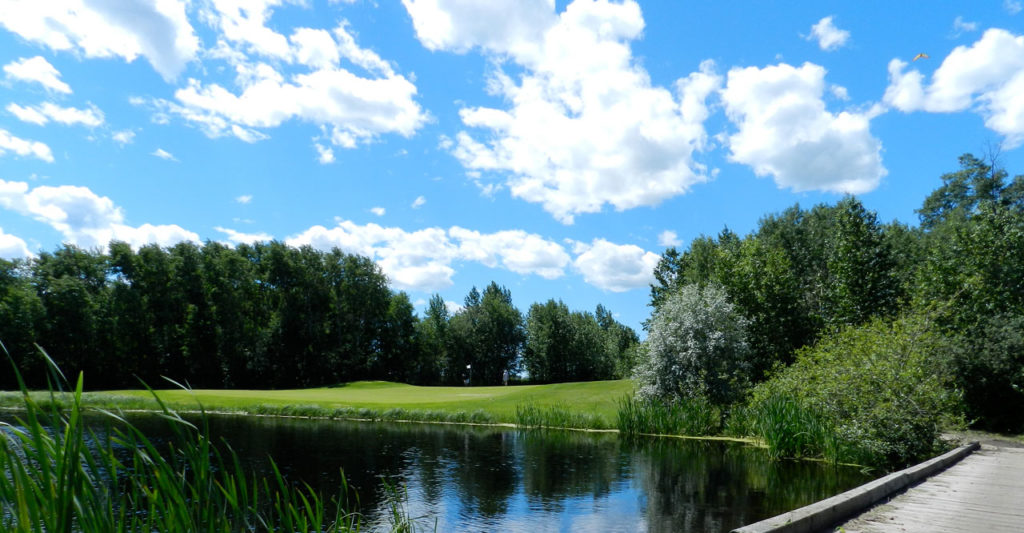 ---
Events
Whether you are golfing with friends or you are looking for an intimate setting for a small group gathering, Spiritwood Golf Club can assist with your plans. Our outdoor deck and BBQ area is perfect for your company golf tournament or your family reunion, wedding banquet or private event. We can co-ordinate the catering or simply provide the setting – make arrangements with the Clubhouse Manager and plan early to schedule while there is availability. And if you are looking for a unique and naturally scenic background for your engagement, wedding or family photo session – well, we have all the beauty and fun props you can dream of! Spring, summer or fall, call ahead to schedule the best time for uninterrupted creativity!
Questions? Ideas? Feedback? Leave us a comment on the "Book Online" feature of this web site. While you're there, feel free to book a tee time!
We look forward to welcoming you to our beautiful and challenging Course.