A scenic lakeside golf course, Spiritwood Golf Club features 18 challenging and fun holes.  This is a popular tourist course as it is situated on the historic Carlton Trail in the lakes district of Northwest Saskatchewan near the junction of Highways 3, 24 and 378. A par 71 with a slope of 122, Spiritwood has a classic layout with rolling greens guarded by bunkers, 12 water holes and over-hanging foliage. Our course is well known for scenery and wildlife, such as moose, deer and birds.
Our seasonal RV Park is excited to welcome back all the guests who booked with us in our first year of operation!  We are looking to add to the RV community, so check out the Seasonal RV tab for more information.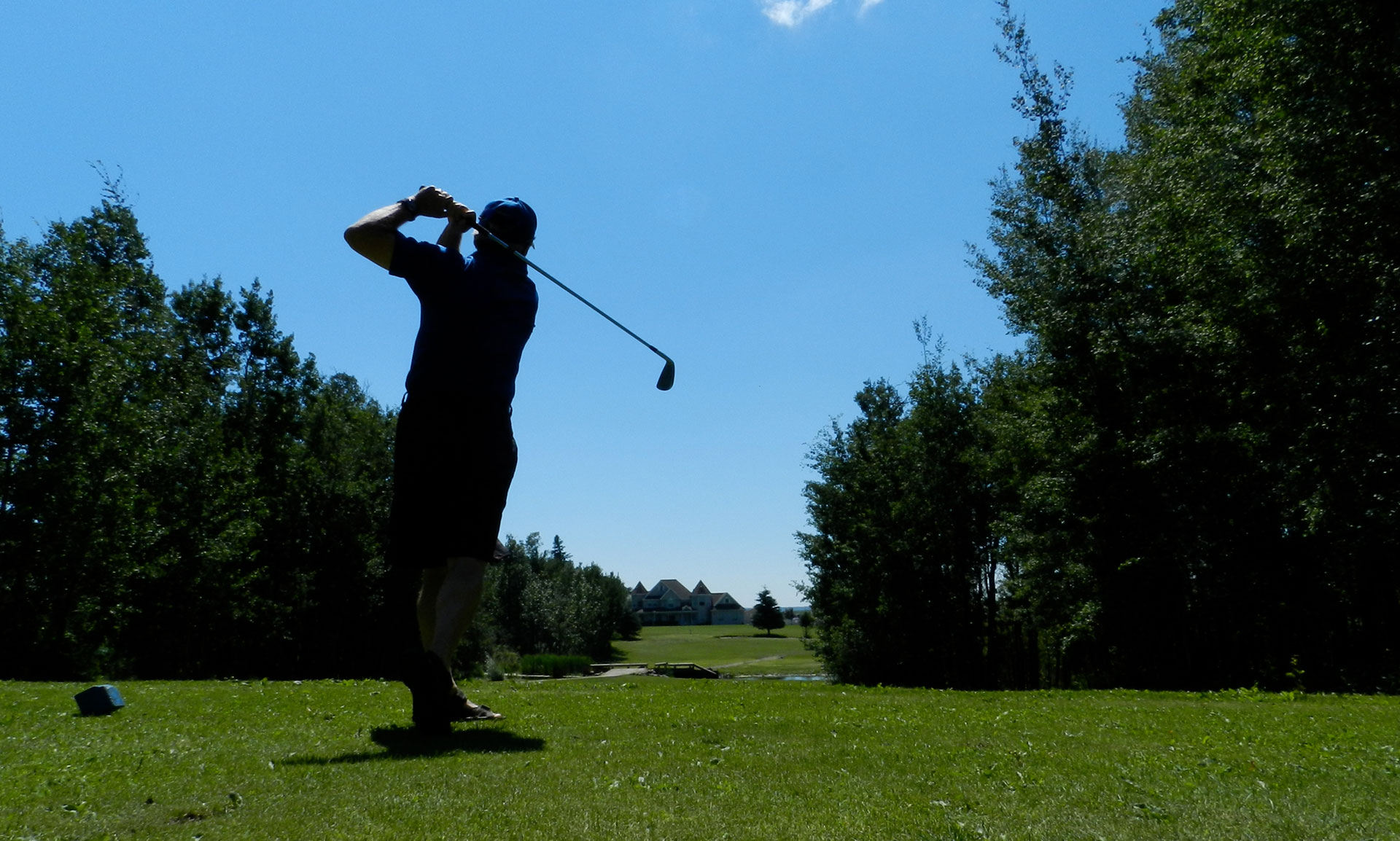 Owners Jim, Harold, Lloyd, Ron and Bevra welcome the opportunity to golf with you at our course in 2022. We hope you will visit and we are excited about hosting even more events at our beautiful facility this summer!  Last year's 50+ Tournament was a huge success and will be repeated this summer.  In addition, we are so proud to be hosting Golf Sask's 51st Rose Bowl event on August 11 and 12.  We are keen to bring back golf lessons in 2022, dependent on the effects of the pandemic and potential restrictions.
Last year's special allowance for kids under 16 to golf free with a parent is going to continue.  We feel it is important to offer families a safe activity that can be enjoyed together, and this is a commitment from the owners that will carry on through the 2022 season.
This will be an exciting season, with the new seasonal RV park filling up as we go along!  Watch for special instructions and temporary signs to help you navigate some of the new layouts.  Let's all enjoy a lengthy and safe golf season