Spiritwood Golf Club opened its course on June 10, 1989. Built from a dream by original owners and community pioneers, Elmer Bowes, Gordon Thompson, Art Lestage, Glenn Pilling and Terry Thompson built the course with the advice, guidance and support of the Saskatchewan Golfing Association.
Carved out of solid bush, plans were drawn up in 1986 and the subsequent survey work determined where the tees and greens were to be located. The greens were seeded in July 1988 and the power was installed around then as well.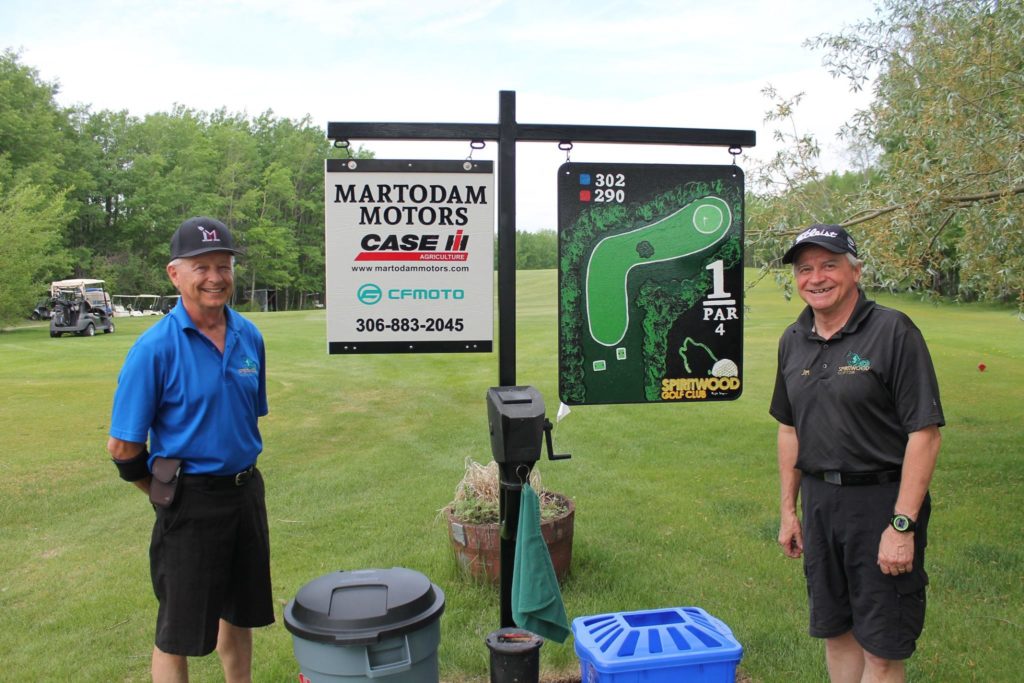 In an interview prior to the opening, Bill Taylor (Executive Director of SGA at the time) said that what made the golf course possible was the infectious enthusiasm of the people involved. Taylor was asked why the course had so many doglegs to the left: "You have to go by the lay of the land," he said. "You have to realize, too, that when we first walked the course we were going down deer trails. If we got more than thirty feet away from each other, we were lost. So we went according to what we found, and we looked at the aerial photographs and we had some good people with us. This place is beautiful."
More than left doglegs, the course has wildlife and history. There are birds of every description, foxes, rabbits and deer. And the course is located along the old Carlton-Green Lake Trail. Evidence of the Trail exists in the bush off No. 1 fairway and along the No. 5 fairway near the green. Legend has it that the Harper brothers, who farmed nearby, built a road from their place to the lake some fifty years prior to the course opening because, they were supposed to have said, "Spiritwood is going to grow, and in fifty years someone might want to build a golf course over there." Fact or legend, it doesn't matter. Someone wanted to. Someone did. And Spiritwood has another excellent facility as part of its social fabric. (Spiritwood Herald, Wednesday, June 14, 1989 – Vol. 56, Issue No. 24).
The back nine of the course was soon added to the original, and what we have now is a challenging and scenic par 71 golfing experience that rose from the dream of five industrious and committed partners. Our gratitude to them is sincere.